[ad_1]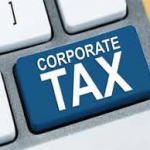 "We have decided to put on hold our work on our new digital levy as a new EU-own resource," said the EC's Daniel Ferrie, adding that the matter would be looked at again in the autumn.
Last week, EC economics commissioner Paolo Gentiloni said that the EC's priority was  the G20 deal over the EC's plan.
The EC plan is to be finalised in October, before being approved by the  130+ countries that have endorsed it.
U.S. Treasury Secretary Janet Yellen met Ursula von der Leyen yesterday. It is said in Brussels that Yellen had been set on stalling the EC's plan.


[ad_2]

Source link