TTArtisan has announced a new $235 50mm f/1.4 lens for multiple full-frame mirrorless systems: Sony E, Nikon Z, Canon RF, and Leica L.
The TTArtisan 50mm f/1.4 ASPH is a manual lens suited for camera sensors up to 60 megapixels (MP) that adopts an optical structure of ten elements in eight groups and twelve diaphragm blades using an advanced optical design. The lens uses a series of specialized elements to help reduce aberrations and distortion so that it can deliver a sharper and more accurate image. This design consists of one aspherical element, one abnormal dispersion element, and eight high index elements.
The fantastic effect of a large aperture brings great enjoyment to your vision. Beautiful bokeh brings you a peculiar photography experience.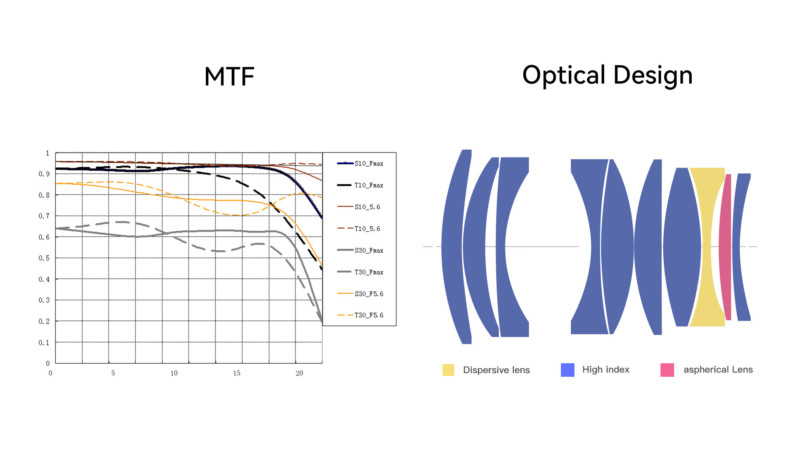 The company claims that the 50mm standard focal length is best suited for portrait photography since it says there will be very little distortion or compression in the frame. Additionaly, TTArtisan says that the lens should be useful for getting up-close "detail" shots due to the lenses wide open f/1.4 aperture, which it says is great separation with the bokeh. Additionally, the fast wide-open aperture will work great for low-light situations.
The lens has a minimum focusing distance of 0.5 meters (19.7 inches), an aperture range of f/1.4 to f/16, a field of view of 45 degrees, a 49mm filter thread, and weighs between 429 to 459 grams depending on the lens mount version.
Externally, the design looks strikingly similar to many existing Leica optics.
According to the lens specifications, the new compact 50mm f/1.4 manual lens will have a clicking aperture ring and should be quite compact (as shown in the image below), which makes it easy to travel with and use in everyday shooting.
It is worth noting that the company states "the manual focus lens will not be recognized by the camera unless coming with the camera setting [Realease without lens]" implying that the aperture information will not likely be included or readable by the cameras computer. While many will find this not to be ideal, it is a tradeoff that many will make for fast glass at a low price.
The TTArtiasn 50mm f/1.4 ASPH manual lens for full-frame mirrorless systems is available for $235.