[ad_1]

Photographer Rich McCor (AKA paperboyo) has amassed over half a million followers on Instagram by transforming real-world locations into imaginative scenes through holding up carefully-created paper cutouts.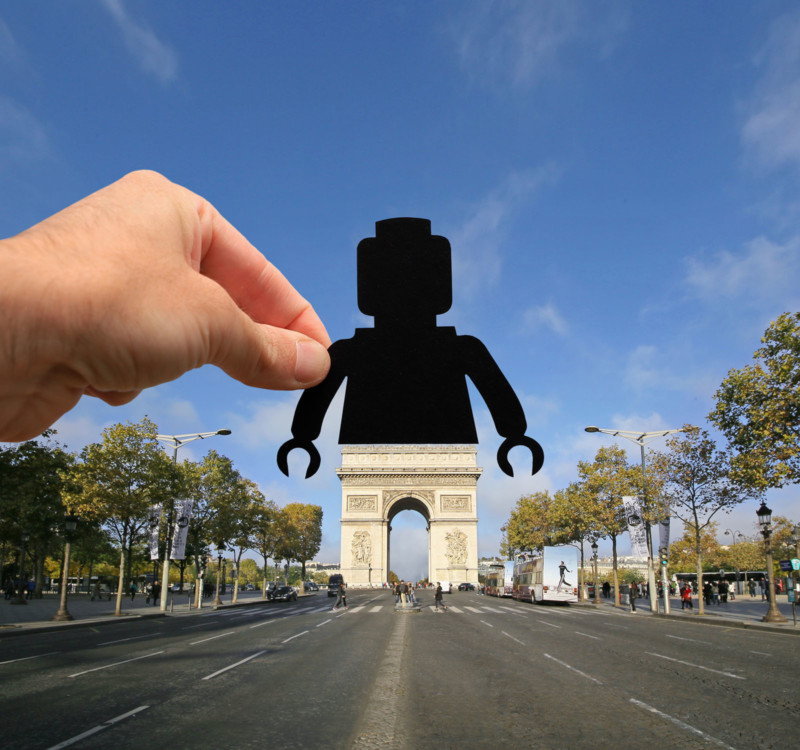 All the paper cutouts seen in McCor's photos are physical pieces of paper, and all of the photos were shot on location.
"There is some post-production to help with depth of field issues and to align the cut-outs with the background, but the whole concept began with me literally just holding a cut-out in front of the camera to create these illusions," McCor tells PetaPixel. "And then the further I went, the more tricks and edits I picked up on to help the process, but I still keep it fairly analog."
McCor creates his illustrations digitally before transferring them to black paper.
"I design them on my surface book and then I either cut them by hand or, more so lately, I cut them with a laser printer," McCor says.
The illustrations and paper cutouts are brilliant, but the idea phase of this project is actually more taxing than the execution part.
"The most time and effort though goes into the concepts/ideas and finding locations that can work with them or vice versa," the photographer says, "[as well as] finding buildings/landmarks that can spark an idea."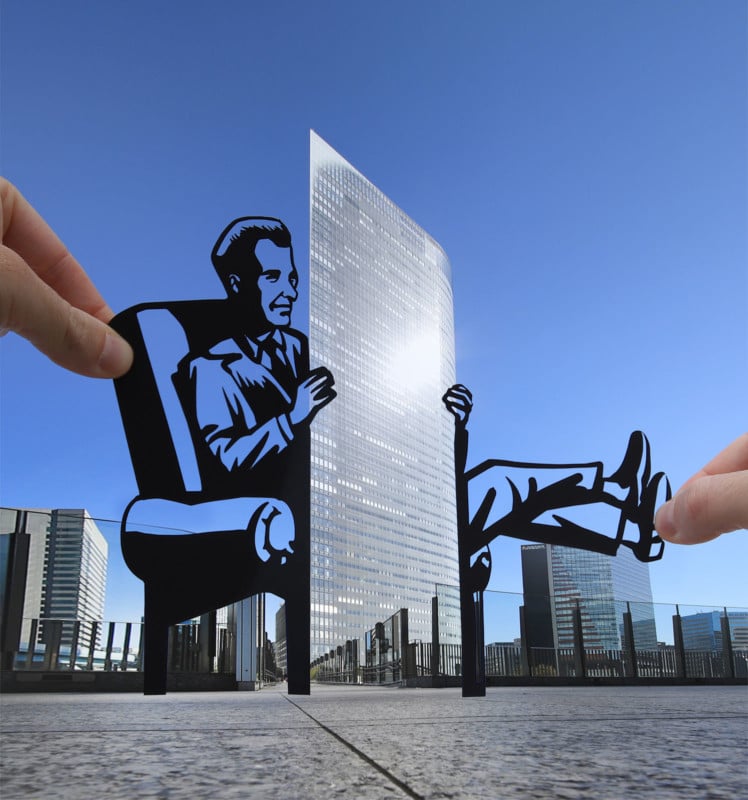 Once McCor has a location, idea, and paper cutout, he's finally ready to shoot the actual photo.
"No tripod for most of my images," McCor says. "It's a case of camera in one hand and the cut-out in the other. I try and keep my kitbag light so I just use my Sony a7C, a wide and a zoom lens, and that's pretty much it."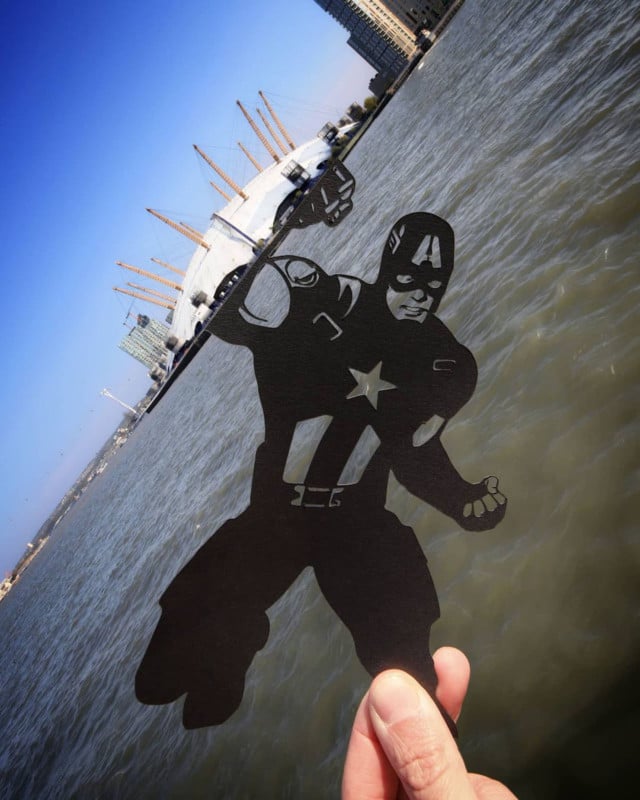 Some of his photos are single exposures, while others are stacked photos for depth-of-field reasons.
"In terms of settings, [I use] a high aperture if I'm doing a shot with minimal post-production and just want to get it all in-camera," McCor says, "but if I'm shooting a scene where the building is fairly far away and causes depth-of-field issues then I'll do a shot of the background in focus (a plate shot) and then a shot of the cut-out in focus and I'll merge them in Photoshop."
We previously featured McCor's project back in 2017. McCor continues to travel the world to add more photos to this project, and he tells Colossal that he's planning to visit The Netherlands, New York, and Taipei next.
You can find more of McCor's work on his Instagram and Facebook. You can also buy prints through his online store.
---
Image credits: Photographs by Rich McCor and used with permission
[ad_2]

Source link