[ad_1]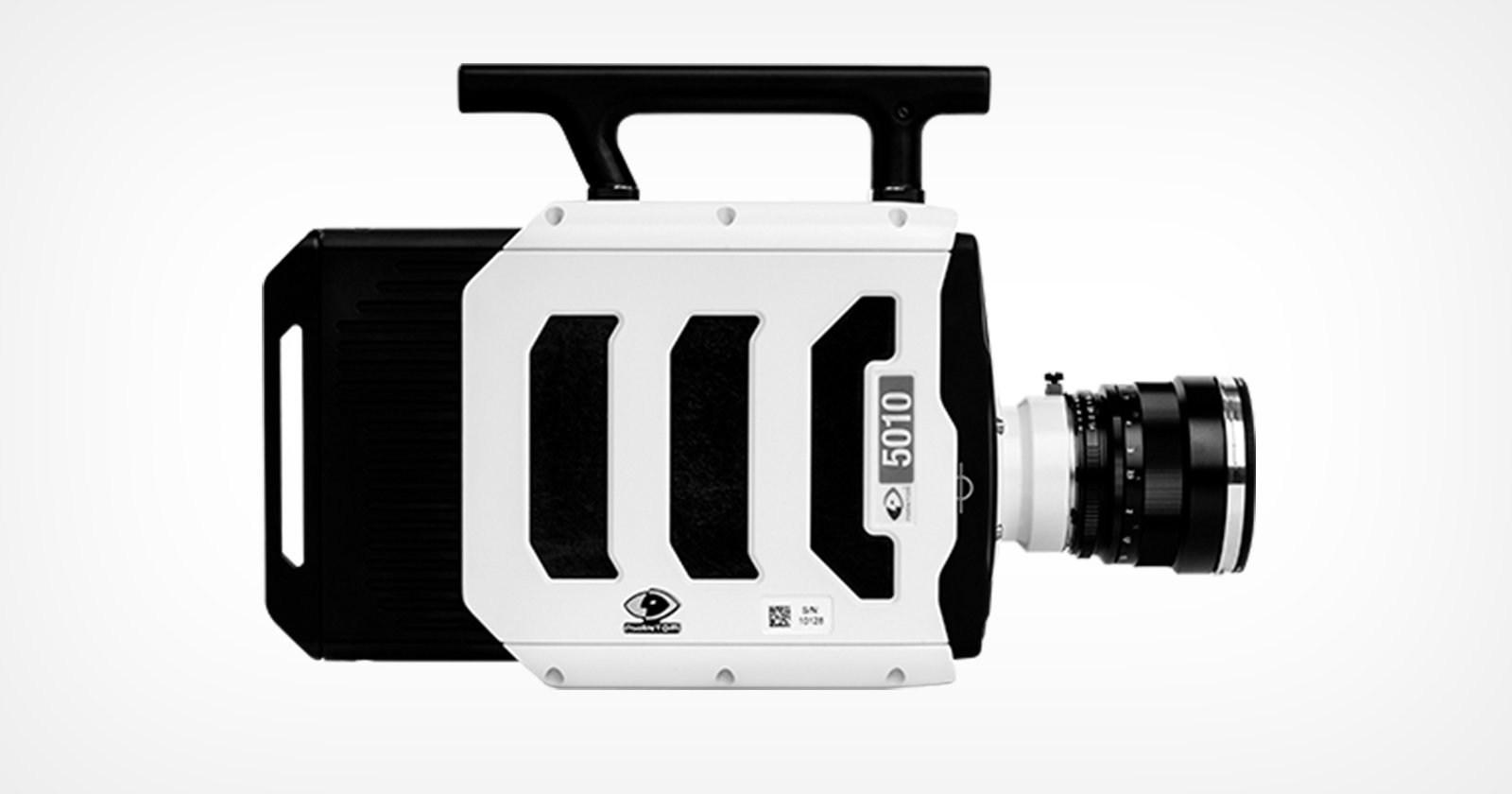 Vision Research has announced a new "entry-level" slow-motion camera, the Phantom TMX 5010. While considered an entry-level system, the TMX 5010 can still push up to 1.16 million frames per second.
The TMX 5010 can hit that 1.16 million frame per second number at reduced resolutions but is capable of 50,725 frames per second at 1280 x 800 resolution. Using a backside-illuminated high-speed sensor and Phantoms latest technology, the company claims this camera is "one of the most versatile, full-featured cameras making it ideal for a wide variety of applications."
The Phantom TMX 5010 is the latest entry in the TMX series of cameras including the TMX 6410 which can shoot up to 1.5 million frames per second and the TMX 7510 — announced in March of 2021 — which can shoot up to 1.75 million frames per second, (both at reduced resolutions). Each of these systems make use of a backside-illuminated (BSI) sensor and have a max resolution of 720p (1280 x 800 pixels).
The new TMX 5010 camera comes with up to 512GB of RAM which allows users to buffer the last few seconds of what the slow-motion camera captures and the system can reportedly reach a 95 nanoseconds minimum exposure when enabling the "FAST" option and can achieve a processing throughput of nearly 50Gpx/second. This means that researchers using this system can access higher resolution images at much higher frame rates than they previoiusly been able to.
The company states that the frame rates are "Actual" with no interpolation and 2 x 2 Binning Mode provides "double the vertical resolution at high frame rates for added flexibility". While this FAST mode may not be useful for filmmakers, it is ideal for scientific research which is what this system seems intended for.
Despite the "entry-level" tagline for the TMX 5010 (which is shipping now), no pricing information has been released on it or the other cameras in the line-up. Current estimations put it between $60,000 to $80,000 — but it could be higher — whichi puts it out of reach for most individual photographers or filmmakers. It is definitely a system more suited for rentals on a per-case basis unless it is being leveraged for research where this type of slow-motion recording is useful on a daily basis.
Interested buyers will have to submit a quote request to Vision Research directly. Alternatively, the T3610 version which shoots a modest 38,040 frames per second (or 875,000 frames per second at reduced resolution) will begin shipping later in August.
[ad_2]

Source link