[ad_1]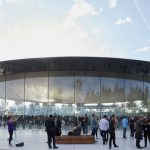 Household names BT and Asos, as well as the financial giants HSBC and Lloyds Banking Group, are among those interviewing candidates – and potentially making on-the-spot offers – during Indeed's "Tech Needs Her" National Hiring Day on Tuesday, 29 June.
Roles available include entry-level positions such as junior software developer through to more senior ones like head of operations and senior software developer.
In total, there are some 300 jobs on offer across England, Scotland and Wales and while the hiring event is open to everyone, employers are particularly keen to encourage women and candidates from minority ethnic backgrounds to apply.  
The event will use Indeed's interview platform, which allows people to book their own interview slots, meet their prospective employer via videolink and even await their appointment in a virtual 'lobby'. The technology means candidates can find times that suit their commitments and allow for preparation time. 
For employers, the National Hiring Day makes hiring simpler and faster by delegating the administrative tasks – including screening candidates – to Indeed and integrating stages of the hiring process in one place. This new way of hiring people typically reduces the time to hire a suitable candidate from an average of six weeks to a matter of days. 
| | |
| --- | --- |
| Employer | Available jobs |
| BT | 28 |
| CGI  | 30+ |
| QinetiQ | 30 |
| Experian | 9 |
| Lloyds Banking Group | 25 |
| Advanced | 40 |
| Deloitte | 44 |
| Asos | 12 |
| HSBC | 30 |
| BAE Systems | 30 |
| RS Components | 11 |
| AXA | 10 |
Candidates can book an interview slot here: https://events.indeed.com/virtual_hiring_day/97/ 
Deepa Somasundari, senior director of strategic projects at the global job site Indeed, said: 
"Our first National Hiring Day last year was a runaway success with more than 700 people moving straight to interviewing, reducing the time it takes to get a job. This time around we're focusing on the tech sector with an emphasis on encouraging women and people from underrepresented groups to apply to help address diversity imbalances.
"Britain is a world leader for tech innovation and the sector is synonymous with benefits and progression that appeal to those seeking a stronger work-life balance as well as solid career opportunities. Companies should represent the world around them and we hope the Tech Needs Her hiring event is another step towards achieving that while helping people find jobs in a burgeoning sector."    
She continued: "Hiring Events like this make it easier for employers to connect with jobseekers from all backgrounds living all over the UK. Because the interviews are virtual, qualified candidates can meet prospective employers safely and from the comfort of their own home, enabling employers to reach a deeper and more diverse pool of talent."
Indeed's Top 5 tips – how to ace a video interview
Research the company
Within their description of the hiring event, employers will give important clues about what to expect. They may also include job requirements, such as necessary qualifications and the skills and experience they're looking for, plus other details that will help you determine whether it's the right fit for you.
Check your internet connection
Try to find a quiet location with a good internet connection and a computer or tablet with a webcam. It's also a good idea to check that your webcam and audio are working and to close any windows, tabs or applications on your computer that you're not using. As a back-up, ask the interviewer for a phone number you can use to reach them if you experience technical difficulties.
Dress appropriately
Virtual interviews might feel very different to the conventional variety, but some things remain the same. You should aim to dress professionally and, if in doubt, stick to what you would wear for an in-person interview.
Remember body language
Eye contact is very important during an in-person interview, so try to avoid the instinct to look directly at your interviewer's face on the screen while you're answering a question. Instead, direct your gaze towards the camera lens when you speak.


[ad_2]

Source link