I hope there are some readers, who find their way to the end of posts, who like to see the link to the occasional associated YouTube music videos.
To me, the words call out for the music. Let's call it the intersectionality of Music and Gadget Master posts, shall we?
The posts are slightly random, and maybe my music choices are even more random. But hey, two random things together can make their own pattern, can't they?
Take it away…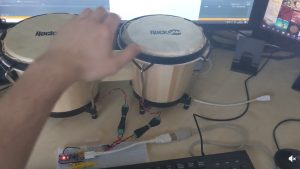 1. Drumming the binary bongo input device
This one caught my eye. Yes there are many ways of inputting info into a computer – keyboards, mice, joysticks, heck even track balls or pens – but how about the bongo? To be precise, a binary-based, ASCII-generating bongo…
One inventive Redditor has created this novel device, based around an Arduino nano. You tap out the binary value of an Ascii code. A tap of the left one represents 0 and the right 1. A kind of percussive code.
Take it away, Santana…
Savor / Jingo (Live), Santana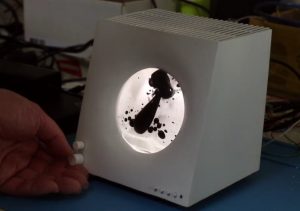 2. Pulse and re-form, you electromagnetic-driven speaker display
Hands up who remembers Lava Lamps from the 1970s? Fancy a 2020s version, sitting in the side of a Bluetooth speaker?
The project, by Dakd Jung, is covered on Hackaday. He calls it a "ferrofluid display cell Bluetooth speaker" (apparently the material was developed by NASA and was used both as both spacecraft fuel and sealing material).
It's an impressive project because he makes everything himself, including the design of the speaker. We're talking an electromagnet device, LED lighting, an Arduino, 3D printing the speaker module enclosure…
Summer Nights, Allen Toussaint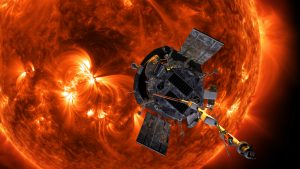 3. Gadget In Extremis: Parker Solar Probe becomes fastest human-made object
Talk about setting the controls for the heart of the sun…NASA's Parker Solar Probe is doing that, repeatedly, setting new records in the process.
The spacecraft is seeking to improve our understanding of the Sun and its changing conditions. It's hot work, as the probe travels through the Sun's atmosphere, closer to the surface than any spacecraft before it, "facing brutal heat and radiation conditions" in the words of NASA.
It represents the closest-ever observations of a star, and the craft has just made another science-gathering pass "across" its target. In the process it was moving faster than 330,000 miles per hour (532,000 kilometers per hour), beating its own previous record.
Set The Controls For the Heart Of The Sun, Pink Floyd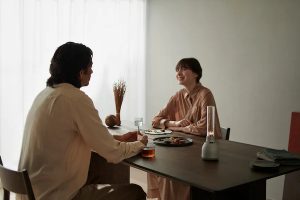 4. Gadget Watch: Music by candlelight with Sony's LSPX-S3 Glass sound speaker
This one caught my eye. Maybe it was the glint of glass – it's the Sony LSPX-S3 Glass sound speaker.
Gadget Watch: Music by candlelight with Sony's LSPX-S3 Glass sound speaker
Looking like an antique gas light or candle holder, it uses a glass tweeter and is designed to be portable around the house.
Sony writes: "This minimalistic and elegant portable home speaker uses its design to produce stunning sound quality. This is thanks to the inclusion of Advanced Vertical Drive Technology in the LSPX-S3, which uses three Actuators that discreetly attach to the end of the organic glass, vibrating the entire glass tweeter to spread sound in every direction."
Let There Be Rock (Live), ACDC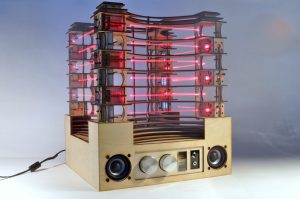 5. Horizontal Laser Harp makes sweet music
There's something about a Laser Harp that gets my attention. Make it horizontal and you have a further twist.
Yes, Laser Harps are apparently a Thing – when the beam is blocked a note is played by the instrument – but maker Jonathan Bumstead has come up with a striking Arduino Mega-based variant, which has been highlighted by the Arduino team. I guess, if the strings are horizontal its becoming more Guitar than Harp, maybe, but I digress…
The square structure has six lasers on each of the four sides, as you can see. The project, dubbed Upright Laser Harp, is featured on hackaday.io and you can view a lovely gallery of images.
Melangell, Llio Rhydderch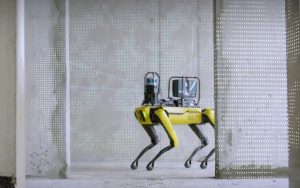 6. Robotic Spot helps architects redevelop Battersea Power Station
Wherefore art thou now Spot? A building site in Battersea, it seems. The robotic hound is trying out working for the architects Foster + Partners…
And not just on any building development, but at the Battersea Power Station development, on the south bank of the Thames. A site intended to house the new UK HQ of Apple, no less, as well as lots of flats (those surrounding glass buildings blocking the general view of the iconic old building).
Basically the company has been working with Boston Dynamics to explore the potential of a robot in a construction site environment.
Pigs (Threee Different Ones) (Live), Pink Floyd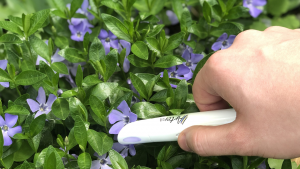 7. Crowdfunding Watch: The Artera pen gives any colour you write
I don't know quite what to make of this – I haven't really got a handle on just how clever it is: a pen that writes (ink) in any colour.
The Artera pen has been developed by Polish entrepreneurs who claim the device is "a multicolour pen, that gives you any colour you wish". They write:
"Can Artera really draw any colour? How? A well-known system of primary colours (Cyan, Magenta and Yellow), which is used (e.g.) in printers, can produce any colour. Artera works on the same principle. There are three cartridges for the main colours – Cyan, Magenta and Yellow – and two additional cartridges: Black for darker colours and White for lighter ones."
Any Colour You Like (Live), Pink Floyd
8. Robotic Atlas springs, and forward rolls, into action
Atlas is described by Boston Dynamics as the "world's most dynamic humanoid robot" and I'm not going to argue. To it's face, at least. If it had one
Check out the latest inspiring frightening video of the system in action, below (dubbed 'Parkour Atlas'). Boston Dynamics writes: "Atlas is a research platform designed to push the limits of whole-body mobility. [Its] advanced control system and state-of-the-art hardware give the robot the power and balance to demonstrate human-level agility."
Achilles Last Stand (Live), Led Zeppelin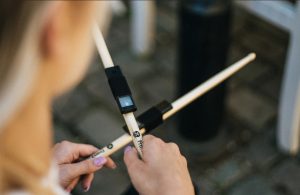 9. Freedom to Freedrum via a virtual drummer
Want to get in touch with your inner drummer – your hidden Michael Shrieve, or Tony Williams, maybe – but you're worried about a racket for your neighbours, let alone the cost. Well, check out Freedrum and their smart drum sticks. Just hit the air.
Thanks to Nordic Semiconductor for highlighting this system in their latest Wireless Quarter. Freedrum is actually a fellow Nordic company being based in Sweden. "Play the drums anytime, anywhere," is their slogan.
Song Of The Wind, Santana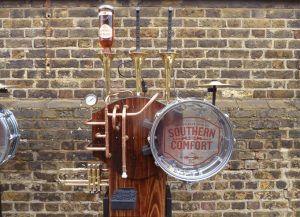 10. Play music, dispense whiskey-based liqueur
Check out these rather special Arduino-based machines that play music and dispense drinks…
Thanks to Steve Bush, out technology editor, for highlighting these, with additional components including an Arduino MP3 Player shield, switches, pump motors, 43 LEDs, a multiplexor chip and solenoids to activate the associated snare and cymbal.
Apparently, the brief was "fairly relaxed" – to produce machines that could be taken to various venues to play music, attract attention, and dispense free drink samples.
Rock N Roll Train (Live), ACDC