[ad_1]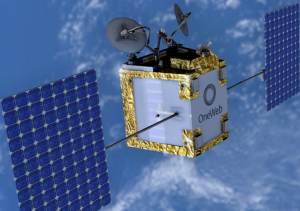 The challenge was "to create new innovations, products, and solutions for small satellite technology". It was run in association with the UK Government Department for Business, Energy and Industrial Strategy, the UK Space Agency, and European Space Agency.
OneWeb reports that 300 innovators from 19 countries took part in the challenge. They invited engineers from around the world "to propose ideas that redefine existing mindsets in satellite design, production, orbit, flight operations and responsible de-orbiting".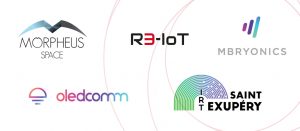 Five entries have been successful in the Industrial Partners award category and will now enter a co-engineering phase together with OneWeb to further develop their ideas.
Three Innovators in the Academia / Research category have also been named, with one winner invited to attend a OneWeb/Arianespace launch. The two runners-up will join OneWeb's Innovation Programme to complete an R&D project.
One of those was Imperial College London's Professor Julie A. McCann, Head of Adaptive Emergent Systems Engineering Group.
Innovation
"Huge congratulations to the five Industrial category winners and three academia winners announced today," said OneWeb's Chief Technical Officer, Massimiliano Ladovaz. "They will join a growing list of organisations with access to OneWeb's resources to collaborate, grow, and potentially secure a place in our global supply chain."

"The teams honoured today will be the first to join our Innovation community. We were blown away by the response to this challenge, and on behalf of OneWeb, I want to make a special mention to everyone who took part – the calibre of the entries was so high that we will continue to engage with many other participants as we go forward."
Category winners were described as follows
• IRT SAINT EXUPERY
A technological research institute, in Toulouse, accelerating science, technology research & transfers to industry. Main fields of expertise include materials & processes, energy, systems engineering and modelling, AI, and communications.
• MBRYONICS
Mbryonics, based in Galway, pioneers the use and industrialization of FreeForm optics and photonic integrated circuits for space systems.
• MORPHEUS SPACE
Morpheus Space, from the Los Angeles Area, disrupts the New Space industry by introducing agile constellations – a fusion between cutting edge electric propulsion and artificial intelligence.
• OLEDCOMM
Oledcomm, of Paris and a spin-off from Paris-Saclay University laboratory research, is a LiFi technology leader, developing solutions for applications in automotive, aeronautics, education, defense, and healthcare industries. Its flagship product LiFiMAX received an innovation award at CES, Las Vegas.
• R3-IOT
R3-IoT, of Glasgow, combines cutting edge satellite communications technology with the best of IoT to offer unique end-to-end data services to the 90% of the planet that lacks traditional communication infrastructure.
"We are delighted to be named as an Industrial Partner winner in OneWeb's Innovation Challenge," said Kevin Quillien, CTO and co-founder at R3-IoT. "Not only does it provide further validation of our business model and technology, but most importantly it recognises the hard work and dedication of our talented team."

"We welcome the opportunity to work closely with OneWeb as we continue to develop and commercialise our solution, ahead of market launch later this year.
ACADEMIA and LABORATORY WINNERS:
1. Fraunhofer
Dr. Erik Beckert – Head of Department "Opto-mechatronical Components and Systems"
2. Imperial College London
Prof. Julie A. McCann – Head of Adaptive Emergent Systems Engineering Group
3. Digantara
Space tech specialists in debris monitoring systems, incubated by the Indian institute of Science (IISc)
You can find out more at www.oneweb.world/innovation-programme


[ad_2]

Source link