Every Sunday, we bring together a collection of easy-reading articles from analytical to how-to to photo features in no particular order that did not make our regular daily coverage. Enjoy!
---
This 28-Year-Old Artist Made Over $130,000 Selling NFTs in Just 5 Months — CNBC Make It
Twin Flames #11 – RESOLD again. Thank you @ForNft for making endless bids on my work and finally getting a hit with @thenftattorney!!! Grateful for your support as I am sad to see another collector go. The energy is an ebb and flow of activity. https://t.co/FjpExK6UwA

— justinaversano.eth (@justinaversano) July 6, 2021
Justin Aversano, known for his portrait photography, was able to sell all 100 portraits in his "Twin Flames" collection as NFTs between February and June, earning him more than $130,000 in around five months. For the series, Aversano photographed 100 sets of twins in honor of his fraternal twin.
"I was the first NFT portrait photographer ever on the blockchain," the 28-year-old tells CNBC Make It. "I was like, I'm putting my art on the blockchain because this is a tool," since it allows artists to tokenize, own and profit from their pieces. "Why wouldn't any artists want to be on this?" Aversano asks.
---
Marc Riboud, Bearing Witness to the World – Blind
Marc Riboud (1923 – 2016) was a French photographer best known for his extensive imagery of the Far East.
"If we were to keep only one of Marc Riboud's images, it would have to be this (above) stand-off between soldiers pointing their bayonet rifles and a young woman handing them a flower," writes Sophie Bernard in Blind. "The year was 1967 in Washington, D.C., the country was bogged down by the Vietnam War, and American youth were calling for an end to the fighting.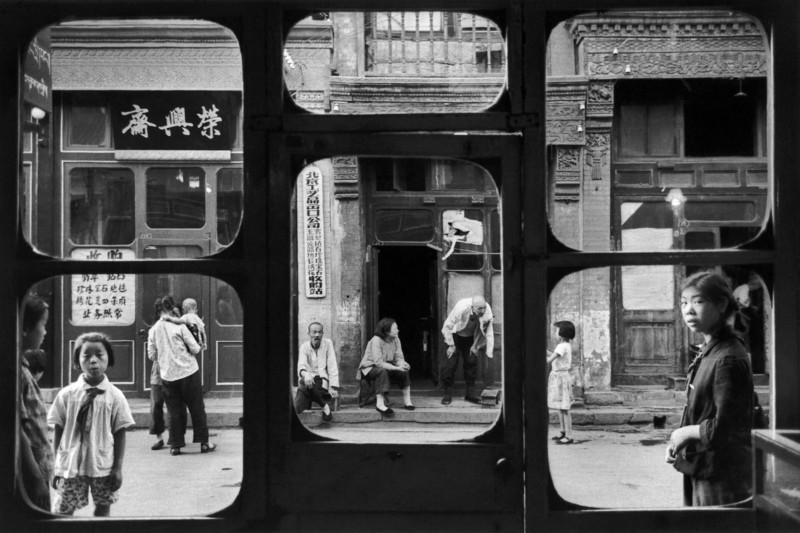 "A kind of visual counterpart to their slogan 'Make love, not war,' this image is iconic, whether in its black and white or color version–the latter only found by the photographer forty years after he took it."
Riboud said of the photo, "She was just talking, trying to catch the eye of the soldiers, maybe trying to have a dialogue with them. I had the feeling the soldiers were more afraid of her than she was of the bayonets."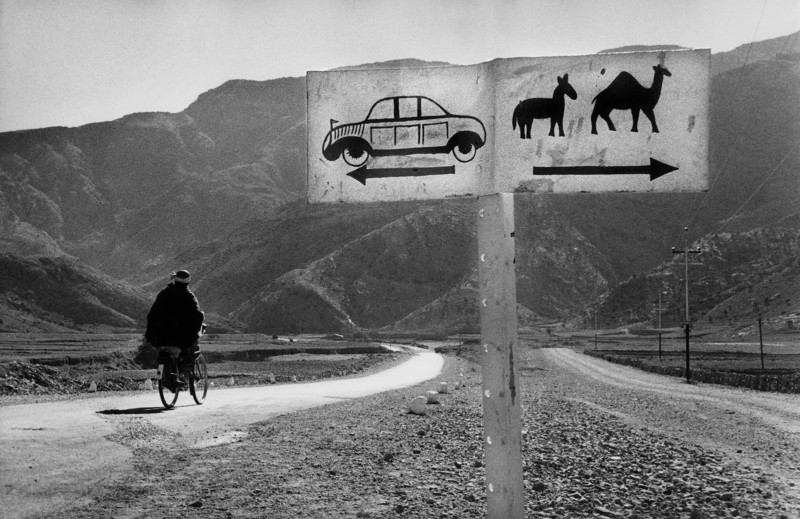 Marc Riboud passed away in Paris, at 93 years old, on August 30, 2016. The core of his archives of 50,000 photographs (negatives, transparencies, and prints) has been donated to the National Museum of Asian Arts, Guimet, Paris, where there currently is a retrospective of his work "Marc Riboud, Histoires Possibles" until September 6, 2021.
---
A Photographer Called Out Quavo for Not Crediting Her in An Instagram Repost and Other Photographers Are Relating – BuzzFeed
I wonder how many bookings I would have got if homie had tagged me ? pic.twitter.com/rtIL761YYp

— WATERMARK DEEZ (@BreeGaloreGyal) June 28, 2021
Photographer Breanna Seward, 25, a multimedia artist, is getting much sympathy after she tweeted that rapper, singer, and record producer Quavo reposted her photo on his Instagram without a credit.
Seward told BuzzFeed News that in September 2019, she was working as a photographer and shot the photo of Quavo outside a New York Fashion Week event.
"I wonder how many bookings I would have got if homie had tagged me," she wrote on Instagram, sharing a screenshot from Quavo's post of her photo.
---
Pa. Woman Accused of Encouraging Assault on NYT Photographer in Capitol Riot – WUSA9
Federal agents on Monday arrested a Pennsylvania woman Sandra Weyer who witnessed a New York Times photographer being assaulted during January's deadly Capitol attack and urged other rioters to "mace her."
"Multiple men approached the photographer near the ceremonial entrance to the Capitol Rotunda — asking, 'Who do you shoot for?' — reached into her vest, removed her press credentials, and became 'agitated and angry' when they saw her employer, the FBI affidavit said," according to The Washington Post.
The FBI matched social media photos of Weyer with photos and video taken inside the Capitol when it was stormed on January 6. Weyer can be spotted in the footage allegedly urging an attack on the New York Times staff photographer.
"Grabbing my press pass, they saw that my ID said The New York Times and became really angry," writes the New York Times photographer. "They threw me to the floor, trying to take my cameras. I started screaming for help as loudly as I could.
"No one came. People just watched. At this point, I thought I could be killed, and no one would stop them. They ripped one of my cameras away from me, broke a lens on the other, and ran away."
---
See Myanmar's Crisis Through the Eyes of the Photographers Risking Their Lives to Bear Witness – Mother Jones
MOTHER JONES: See Myanmar's crisis through the eyes of the photographers risking their lives to bear witness https://t.co/rtGt2Z1tCK via @MotherJones @reutersPhilB #photojournalism #photography

— Photojournalism News (@PJournalismNews) May 18, 2021
Civilians first took to the streets in Myanmar three months ago, after the Tatmadaw, as the country's armed forces are known, seized power from the democratically elected National League for Democracy (NLD) on February 1. The military arrested the NLD's leader, 1991 Nobel Peace Prize laureate, Aung San Suu Kyi; initially charged with illegally importing walkie-talkies, she now faces charges on six accounts. Suu Kyi has not been seen in public since her arrest.
Police and Tatmadaw have gunned down eight hundred civilians. Burmese photographers have been risking their lives to release photos of the disturbing times.
---
Staying Photo Shoot-Ready: 12 Photography Trends in 2021 – DepositPhotos Blog
Authenticity as a dominating force
Puzzling still lives
Documenting activism
Female photography and diversity
Check out 8 more tips and full details at the link above.
---
Shepherds from Transylvania – All About Photo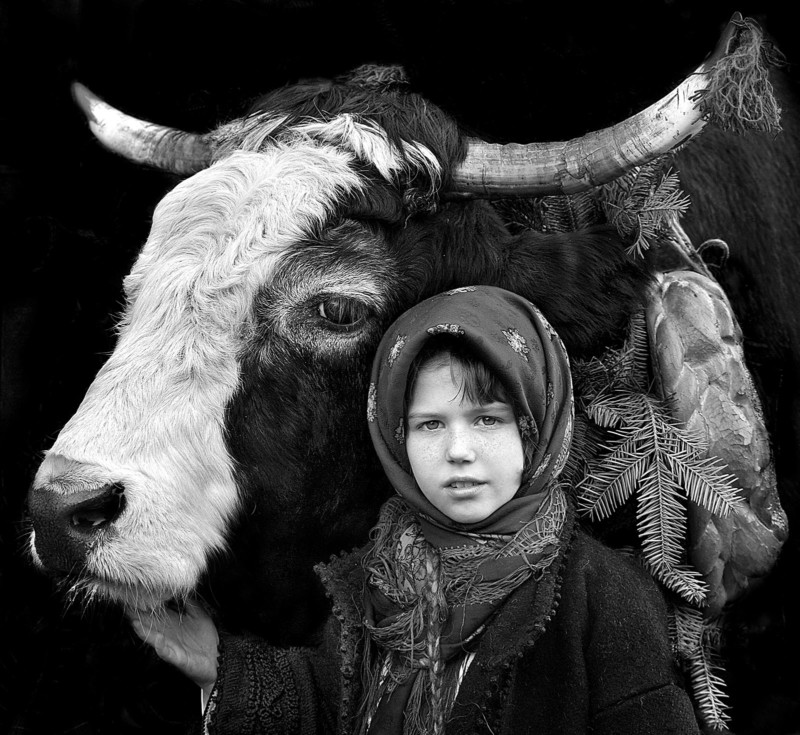 "I have spent the last fifteen years capturing the lives of shepherds in the historical region of Transylvania in Central Romania," says Hungarian photographer István Kerekes to curator Sandrine Hermand-Grisel. "I am interested in the singular shepherd's lives and destinies, both in the plains and in the Carpathians Mountains."
Kerekes' B&W images with strong tonality capture the mood of remote parts of Transylvania where one would seem to have traveled back in time. Using strong directional lighting, the portfolio portrays the life of a hardy bunch of sheep farmers who have been perpetuating this profession for centuries.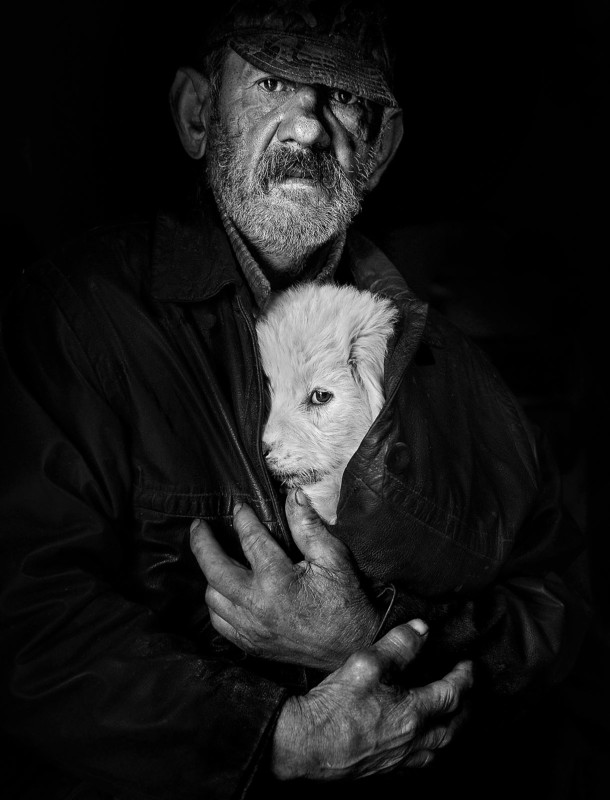 For his achievement in photography, in August 2018, Mr. Janos Ader, the President of Hungary, awarded Kerekes the "Hungarian Gold Cross Order of Merit."
This series focuses on shepherds in this region. When walking in some parts of Transylvania, one would often feel that you have traveled back in time. There is hardly any sign of modern technology here. It is as if time had stopped, while beauty and nature are preserved.
---
8 Best Places to Take Pictures in New York City – International Business Times
New York City has an abundance of internationally recognized landmarks, including the Statue of Liberty, Brooklyn Bridge, Times Square, Grand Central Station, Central Park, Empire State Building, and Coney Island.
---
The Photographers and Designers Who Transformed American Magazines – Aperture
Modern Look: Photography and the American Magazine highlights a time when avant-garde techniques in photography and design reached the United States via European émigrés, including Bauhaus artists forced out of Nazi Germany.
Whether in the service of advertising or fashion, image-making began to burgeon as the relationship between photography and text grew more nuanced. As the standard of photojournalism rose, so did the power of the photograph.
In magazines like Life or Look, it came to be understood as a potent new language, superseding the written word as a means of kindling the imagination. The unmistakable aesthetic made popular by such magazines as Harper's Bazaar and Vogue — whose art directors, Alexey Brodovitch and Alexander Liberman, were immigrants and accomplished photographers — emerged from a distinctly American combination of innovation and pragmatism.
---
Moler's Camera Store in Wichita, Kansas is 75 Years Strong – KSN
When you hear a camera store story these days, it is usually about the business closing down. But not Moler's Camera, Wichita, Kansas' longest operating, and last, camera store. Owner Bob Moler "is turning 80 years old here very soon and still has his wit, charm, and passion for collecting, repairing and educating customers about cameras," as reported by KSN.
Moler's Camera started in the basement of Bob's childhood home when his father began repairing cameras. Seventy-five years and eight locations later, the business is one of only two remaining camera shops in operation across the state of Kansas.
If you know any other feel-good camera store stories, kindly share them in the comments below.
---
Somalia Photography: 'I Want it to be Normal for Women to Take Photos' – BBC
Fardowsa Hussein is a photographer in Mogadishu, the capital of Somalia, where even today, photography is considered a man's trade.
When she is filming on the streets, men often shout at her, telling her she should be indoors rather than embarrassing herself in public.
"I want it to become entirely normal for a woman like me to go out and about, filming and taking photos, without fear of harassment or worse," Hussein tells the BBC.
"… when it comes to street photography. Women are not expected to be outside documenting day-to-day life, in a place where most people are still busy simply surviving," Sagal Ali, the director of the Somali Arts Foundation, comments to the BBC. "I was attracted to the female gaze and the emotions the photos invoked in me. I don't think these pictures could have been taken by men."
---
Slowing Down, Seeing Anew: the Spiritual Benefits of Film Photography – National Catholic Reporter
"The cost-per-image and slow processing is also one of film's greatest blessings: It forces you to think about every image you compose and take," writes Franciscan Fr. Daniel P. Horan, who earlier was a pro photographer. "It requires reflection, slowing down, and deliberating about whether you want to use one of the limited number of frames you have on this roll of film for this particular shot.
"There are no digital previews on the back of a film camera, and there is no way to share your images immediately on social media. Therefore, you have to learn patience, and that can be a challenge. However, the virtue of patience has profound spiritual and practical implications. In an age of instant gratification, cultivating patience is a virtue."
---
Brilliant Photos Use Sunset Silhouettes to Tell Magical Visual Stories – My Modern Met
Photographer Krutik Thakur celebrates the majestic beauty of sunsets with a series of silhouette photos.
"With some practice and knowledge from YouTube, I learned how to use a camera," 20-year-old Thakur tells My Modern Met. "One day at the beach, I met two little kids, and I made a series of photos from different angles to make it look like they were sharing the Sun."
Thakur shared the photos on social media, and the love it generated made him specialize in this narrative style featuring the magical moment of sunsets.
---
Shooting Raw and Want to Keep the Picture Style You Chose in Camera? Here's How –- Lightroom Killer Tips
For most of Lightroom's life, if you shoot in Raw and set a Picture Style in your camera (Canon calls them 'Picture Styles.' Nikon calls them 'Picture Controls,' Sony calls them 'Creative Styles,' and so on), Lightroom has ignored those picture styles you chose. The only way to keep that 'Style' you chose in-camera was to shoot in JPEG. Scott Kelby shows you how to keep those camera styles and have Lightroom honor them even if you shoot in RAW.
---
The Photography of William Eggleston (b.1939) who is widely credited with increasing recognition for color photography as a legitimate artistic medium.
Checkout
William Eggleston and the Validation of Color Photography as Legitimate Art
This Is Just a Part of William Eggleston's Extensive Camera Collection
William Eggleston Digital Pigment Prints Fetch $5.9 Million at Auction
Art Collector Sues William Eggleston for Selling New Prints of Iconic Photos
---
Quiz of the Week
1.) Which film was recently discontinued in the US owing to EPA rules? Hint: It has "vivid color."
2.) Which manufacturer now has two super-fast zooms at f/1.7 that can function as seven fast fixed focal length lenses (20mm, 24mm, 28mm, 35mm, 50mm, 85mm, 100mm translated to 35mm camera equivalent). Hint: One of them was just released this week.
3.) Did a photography teacher at a university in North Carolina forbid her students from using kit lenses in her undergraduate editorial photography class?
4.) In which country is it Illegal if you retouch a photo and not disclose it?
5.) Which new digital mirrorless camera is based on classic film bodies? Hint: The same manufacturer also had a retro DSLR with a similar design. In addition to the retro black and silver, it will be available in six additional colors.
6.) Which company has teamed up with prominent photographers experienced in photographing subjects with darker skin tones to release a set of free presets that aim to deliver more naturally calibrated photos of all skin complexions?
7.) Which was Nikon's first consumer digital camera, launched in 1996 at around $500 and sporting a one-third-megapixel sensor, a fixed 52mm equivalent lens, and one megabyte of memory?
Answers:
1.) Fujifilm Velvia 100 film which was marketed as having "vivid color" and "intense saturation" as well as super-fine grain and a strong ability to hold up to pushing and pulling.
2.) Panasonic with the new 25-50mm f/1.7 and the 10-25mm f/1.7 for Micro Four Thirds cameras.
3.) Yes. The college syllabus states: "The 18-55mm kit lenses that come with entry-level, crop sensor DSLRs are NOT good quality," the syllabus states. "[…] You are talented enough by this point to not compromise your image quality by using these sub-par lenses."
4.) Norway
5.) Nikon Z fc
6.) Adobe
---
Photo Tip of the Week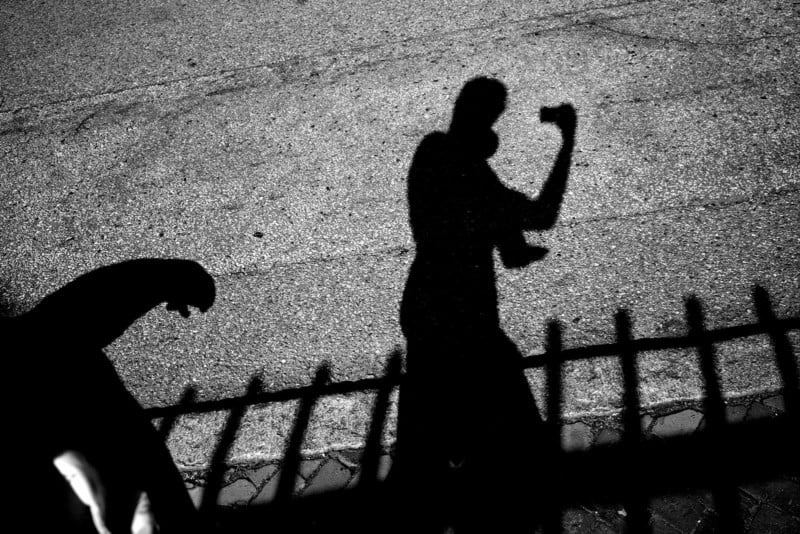 Shadows are a wonderfully simple thing to photograph and to make abstract mysterious images. Focus on shooting more shadows— it is very fun and interesting. Eric Kim
---
Photo of the Week
Spiderman Greets the Pope
Embed from Getty Images
Pope Francis Holds His Weekly Audience. VATICAN CITY, VATICAN – JUNE 23: Pope Francis receives a Spiderman mask as a gift from Mattia Villardita, a young man in the Spider-Man costume who makes children smile in the pediatric wards of hospitals, during his general audience at the courtyard of San Damaso on June 23, 2021, in Vatican City, Vatican. (Photo by Franco Origlia/Getty Images)
---
Why I Like This Photo – Sean Gallagher
I like this photo because of the way it contrasts light and darkness, helping to communicate the otherworldly feel of this particular place (Kanpur, India) that I was visiting.
I wanted to convey the passing vehicles and the resulting dustiness and air pollution that was being thrown into the air by passing traffic. I was visiting the city in 2013 as part of a project I was doing about the local leather industry and the pollution it creates.
It was a very challenging situation as there were no streetlights, so I had to only use ambient light. I didn't want to use a flash, and had to go handheld, standing in the street where the traffic was passing closely. I was using a Canon 5D III with a 70-200mm f/4 L. I set the ISO to 800 and went down to the lowest available aperture, which was f/4.0 This resulted in a shutter speed of 1/160th, which was fast enough to get a sharp picture.
I tried to manually focus on the oncoming traffic, picking out the vehicles closest to me to try and get them sharp in the frame. I was aware of the lights from the oncoming cars, so I tried to use that to enhance the image's visual impact, as I knew I would get an interesting effect shooting into the harsh oncoming lights.
Overall, I was very happy with the image as it conveyed both the message I was trying to convey about air pollution and was also dramatic in its lighting and composition. The combination of these factors was important to me to draw the viewer into the image and lead them to the message behind it.
Sean Gallagher is an independent photographer and documentary filmmaker. Originally from the UK, he has been based in the Asia-Pacific region for over 15 years covering issues surrounding the climate crisis and global environmental crises. He is a Fellow of the Royal Geographical Society, and his work on environmental issues has appeared with National Geographic, The Guardian, and Smithsonian magazine.
---
Quote of the Week
Taking pictures is savoring life intensely, every hundredth of a second — Marc Riboud
---
To see an archive of past issues of Great Reads in Photography, click here.
---
We welcome comments as well as suggestions. As we cannot possibly cover each and every source, if you see something interesting in your reading or local newspaper anywhere in the world, kindly forward the link to us here. ALL messages will be personally acknowledged.
---
About the author: Phil Mistry is a photographer and teacher based in Atlanta, GA. He started one of the first digital camera classes in New York City at The International Center of Photography in the 90s. He was the director and teacher for Sony/Popular Photography magazine's Digital Days Workshops. You can reach him via email here.
---
Image credits: All photographs as credited and used with permission from the photographers or agencies.