What are the topics covered this week? There's a strong quarter for the fabless, Nexperia investing in European wafer fabs, Dream Chaser flights coming to Spaceport Cornwall, Xilinx buying a C/C++programming tool provider and a Qualcomm view of an ARM IPO…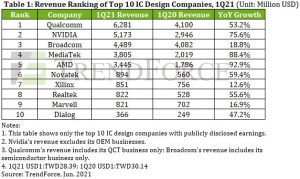 5. Fabless have fabulous Q1
AMD grew revenues 92.9%, MediaTek by 88%, Nvidia by 76%, Realtek by 56%, Qualcomm by 53% and Dialog by 47%, in a strong Q1, reports TrendForce. AMD saw growth in the PC and server markets as WFH continues to push demand for notebooks and servers. Nvidia gained from crypto mining and Qualcomm from RF IoT and automotive.
4. Nexperia to invest $700m
Nexperia is to invest $700 million over the next 12-15 months at its European wafer fabs, assembly factories in Asia and global R&D sites. The investment will boost manufacturing capacity at all sites while supporting R&D into areas such as GaN-based wide bandgap semiconductors and PMICs. "Nexperia reported robust product sales of $1.4 billion in 2020, with demand accelerating rapidly in Q3 and Q4," says COO Achim Kemp.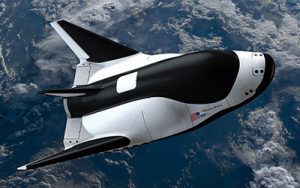 3. Sierra Space signs up Spaceport Cornwall for Dream Chaser flights
Sierra Space has given a boost to the hopes of Spaceport Cornwall to be the landing centre for space vehicles, such as Sierra Space's Dream Chaser. The US company – headquartered in Sparks, Nevada – is the new commercial space subsidiary of aerospace specialist Sierra Nevada Corporation (SNC). It has signed a memorandum of understanding with Spaceport Cornwall, England's horizontal launch Spaceport at Cornwall Airport Newquay.
2. Xilinx acquires Silexica and its C/C++ tools
Xilinx has acquired German C/C++programming tool provider, Silexica. The privately held company produces C/C++ programming and analysis tools for automotive, aerospace and defence, wireless comms, robotic and financial markets. Its SLX FPGA tool suite is used to manage the HLS (high level synthesis) design flow. In February this year, Silexica and Xilinx co-presented at the International Symposium on FPGA, elaborating on the new SLX plug-ins which is designed to extend the capabilities of Xilinx's Vitis HLS.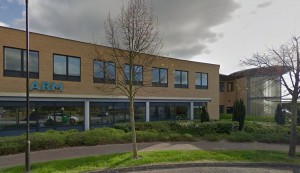 1. IPO Arm, says Qualcomm boss, and we'll buy in
If the Nvidia-Arm deal falls foul of regulatory scrutiny and then Softbank decided to IPO it, Qualcomm would be prepared to buy a stake in Arm alongside other tech companies, says Qualcomm's CEO. "If Arm has an independent future, I think you will find there is a lot of interest from a lot of the companies within the ecosystem, including Qualcomm, to invest in Arm," says Qualcomm CEO Cristiano Amon.