Sparkfun's QWiiC ecosystem comprises of I2C based components which through 4-pin JST connectors can be quickly interfaced with development boards. The product line, which already features over 1800 products including, sensors, actuators, and QWiiC enabled development boards, keeps growing daily and the latest addition to the ecosystem is the QWiiC Sparkfun CO₂ Humidity and Temperature Sensor.
Essentially a breakout board for the highly accurate, miniature, and Photoacoustic sensing-based SCD41 CO₂ sensor from Sensirion, the Sparkfun's SCD41(QWIIC) CO₂ Humidity and Temperature Sensor possesses the capacity to detect CO2 over a large output range from 0 to 40000 ppm with higher accuracy over 400-5000 ppm ±(40ppm+5%) range, with accuracy further improved by the On-chip signal compensation realized via the built-in SHT4x humidity and temperature sensor.
CO2 is a key indicator for indoor air quality with high levels noted to have the capacity to compromise humans' cognitive low power, as such the SCD41 QWIIC sensor brings to makers the ability to develop rapid prototypes and solutions leveraging the quick, and easy to use Sparkfun's QWIIC sensor interface.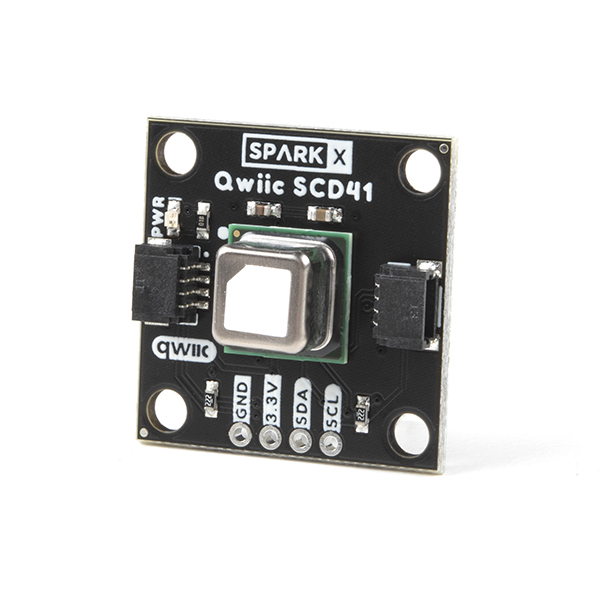 Some of the highlight features of the SCD41 sensor which are made available to users via the QWIIC module includes:
Photoacoustic sensor technology PASens®
Large output range: 0 ppm – 40'000 ppm
Large supply voltage range: 2.4 – 5.5 V
High accuracy: ±(40 ppm + 5 %)
Digital I2C interface
Integrated temperature and humidity sensor
Low power operation down to < 0.4 mA avg. @ 5 V, 1 meas. / 5 minutes
So users can get up and running with the new sensor in no time, Sparkfun, as with all its products, has released an Arduino library to make reading the CO₂, humidity, and temperature from the sensor super easy. The library can be installed through the Arduino Library manager by searching for 'SparkFun SCD4x'.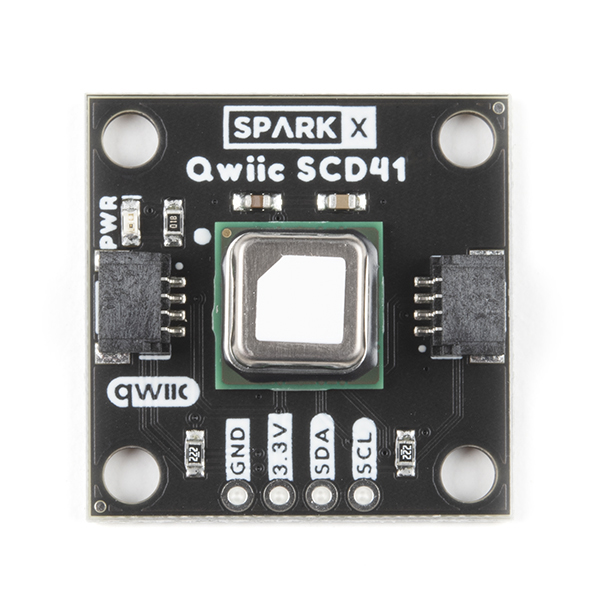 While there is no information on stock availability on Sparkfun's website, the sensor is currently available for sale on the website for $59.95 without shipping. Quite Pricey? I agree but asides from the quality and solid performance of Sensirion's SCD41 sensor, which is most certainly a major contributor to the cost, the SCD41 (QWIIC) CO₂ Humidity and Temperature Sensor was developed by Sparkfun as a SparkX product which means it was not produced in large quantity, and this may have affected the cost, and will definitely also affect availability, at least for the time being.
Sparkfun's SparkX products are experimental products, rapidly produced in SparkFun's lab to provide access to products based on recent technology breakthroughs to makers, as fast as possible. While the products are usually tested, they don't exactly go through nearly as much rigorous testing and verification that the regular SparkFun products go through, due to the rapid nature of their development. As such, SparkFun usually offers no guarantees, support or beginners guide for products in this category, as some of them, at the end of the day, don't make it to the regular products category. This means limited supply, and probably not the best set of components to use for the development of your new product with a million unit sales plan.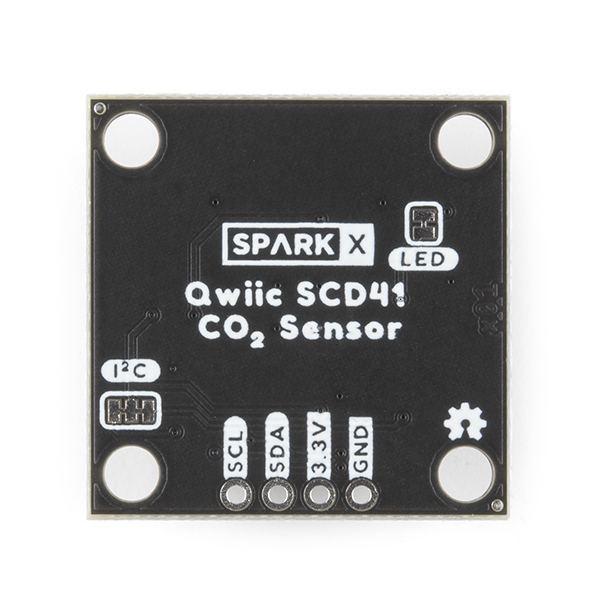 However, Like all Sparkfun's projects, the SCD41(QWIIC) CO₂ Humidity and Temperature Sensor is open-source hardware, as such, all the designs and test files are fully open-source and available on the project's GitHub page, which you can easily build your own version of the sensor and not worry about availability.
More information on the new sensor, features, and specifications, is available on the product's page on Sparkfun's website.