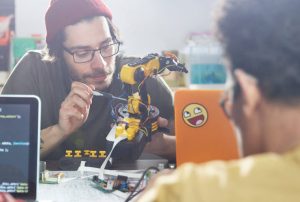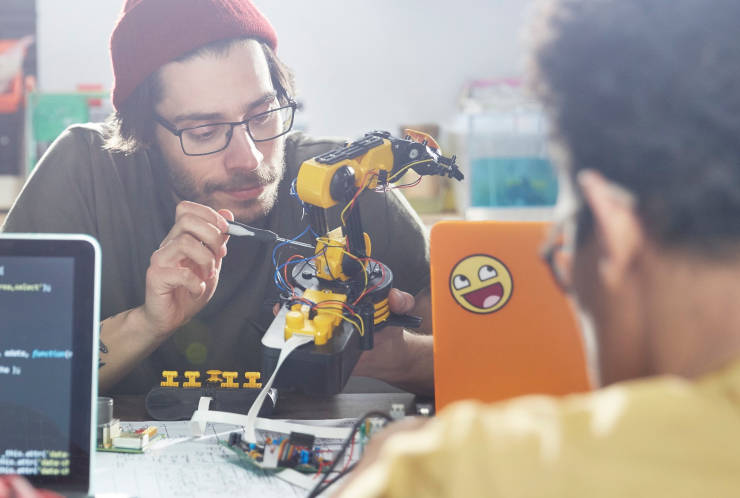 The additions are:
Marl International – Ulverston LED and electronics manufacturer
Tempa Pano – Warrington maker of enclosures and cabinets for low voltage applications
GJD Manufacturing – Heywood manufacturer of outdoor motion detectors, LED lighting and deterrent solutions
Northern Industrial Electronics – Blackburn industrial automation equipment manufacturer
Generation Juice – Birkenhead maker of juice and drinks dispensers
"Some manufacturers are developing projects using emerging technologies which enable them to integrate systems, capture and analyse data, and even create simulations of their plants and processes," according to the programme. "Others are using 3D printing, automation and robotics to solve business challenges and meet increased demand."
In the North West, the programme issues match-funded grants of up to £20,000 towards digital technology – such as robotics, automation or IoT technologies, and including specialist advice, student placements and leadership training – that will benefit companies that create, manufacture or engineer – summed up as 'Industry 4.0'. Businesses need to employ fewer that 250 staff to qualify.
The North West scheme is a pilot, set up in 2019 with £20m from the Government's £1.1 billion Industrial Strategy Challenge Fund to help up to 3,000 SMEs, according to a spokesman. Similar programmes have been announced for the North East, Yorkshire and the Humber, and the West Midlands regions.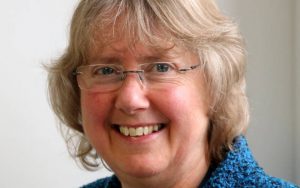 "Over the last two and half years we have developed a programme of support which cuts through the jargon to provide impartial advice to help businesses identify the most effective digital tools, innovation and skills needed to make an everyday difference to their operations. Surpassing the milestone of 200 funded technology projects is a significant achievement, and there is much more to come," said North West Made Smarter adoption director Donna Edwards (left).
She added: "Industry 4.0 is the future of manufacturing. Through it, the entire sector can reap rewards that will ultimately lead to considerable and sustainable growth. But upgrading to new technologies can seem like a complex and daunting task, and SMEs can miss out on significant improvements to their operations."
Made Smarter?
The organisation Made Smarter UK was created after the government commissioned a review asking how digital technologies could benefit UK manufacturing industry.
The resulting 2017 report ('Made Smarter') made four key recommendations:
More ambitious, informed and focused leadership was needed
A wider spread adoption of technology across supply chains was required, especially amongst SME makers
Faster innovation was needed, as was the creation of new technology, new companies and new value-streams
Workforces needed up-skilling and future skills requirements had to be identified.
The organisation Made Smarter UK is tasked with implementing this.
Made Smarter UK can be found here and its national oversight set down in this document
The original Made Smarter review is available for download