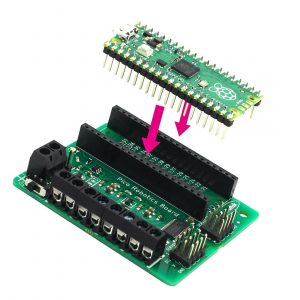 Well, the latest release from Nottingham-based educational electronics specialists Kitronik is its Robotics Board for Raspberry Pi Pico.
The compact board is designed to sit at the heart of Raspberry Pi Pico robotics projects.
Specifically, it can drive four motors (or two stepper motors) to provide forward, reverse and stop controls, plus eight servos.
A version for driving just motors is also available for simpler projects.
The board also features 27 other input/output expansion points and Power and Ground connections. It also has an on/off switch and power status LED and can be connected to other power sources.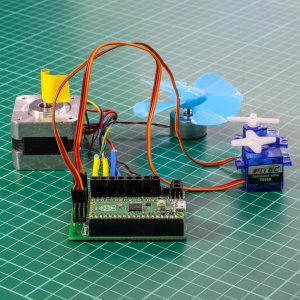 Coding is done with MicroPython via an editor such as the Thonny editor. This, says Kitronik, makes it suitable for both advanced electronics experts and those at an introductory stage.
Pricing starts from £11 (excluding VAT)
"The Pico is fast becoming the microcontroller of choice for Python projects. Whether you're looking for an embedded development platform, a companion board to your Raspberry Pi or if you're just getting started with microcontrollers, this is the board for you," said Kevin Spurr, co-founder and director of Kitronik.
"We've have had a great reception from the Raspberry Pi Pico Discovery Kit we launched earlier in the year and these new products complement the Pico, giving electronics enthusiasts and young developers more options and the opportunity to extend their project outputs. When combined with a Pico with pin headers installed, it really is a case of plug 'n' play. Slot the Pico into the board and you are good to code!"
You can read more about the board, and find free additional support resources on the Kitronik website.
Note that as well as the new Robotics and Motor Driver Boards for Raspberry Pi Pico, the Raspberry Pi Pico Discovery Kit, launched in April, is also available without the Pico included.