[ad_1]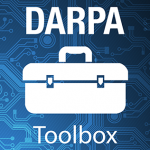 QuiddiKey IP can be applied to almost any chip – from MCUs to high-performance SoCs, to secure the products with internally generated, device-unique cryptographic keys.
It uses the inherently random start-up values of SRAM as a PUF, which generates the entropy required for a strong hardware root of trust. Since SRAM is a standard component available upon initial release of any process technology, the IP can be used with any foundry and process-node technology.
QuiddiKey has been deployed and proven in hundreds of millions of devices certified by NIST, EMVCo, Visa, CC EAL6+, PSA, ioXt, and governments across the globe.
Apollo FPGA IP is a "soft" PUF solution that enables defense contractors and other DARPA funded research entities to give FPGAs a unique identity and to secure them at every phase of the supply chain.
Apollo combines a Butterfly PUF with Intrinsic ID's helper data algorithms to intrinsically generate the entropy needed for a strong hardware root of trust.
Keys derived from Apollo are volatile and derived only when required, providing a significantly high security assurance.
Since Apollo is part of the FPGA configuration file it is a "soft PUF" implementation and security functionality can be retrofitted on existing or even deployed devices, enabling remote "brownfield" installation of a hardware root of trust.


[ad_2]

Source link