[ad_1]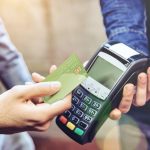 The reference design leverages the combination of Infineon's  SLC38BML800 security controller with additional GPIO-interfaces and IDEX's TrustedBio product.
The design integrates the fingerprint sensor, the secure element, power management and communications to reduce the complexity of card manufacturing.
"This new design provides significant improvements at the card system level, which allow easy integration into existing hot lamination card manufacturing processes. Therefore, the architecture increases card performance, while reducing manufacturing complexity at the same time," says Infineon's Tolgahan Yildiz.
Biometrically authenticated transactions are accomplished in under  500 milliseconds. The design is  adaptable for payment, ID, and logical and physical access.


[ad_2]

Source link