[ad_1]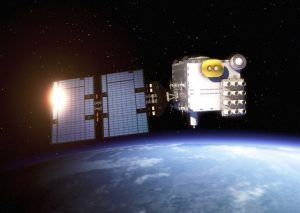 It will, says GeoOptics, allow governments, industry, and individual stakeholders to monitor various impacts of climate change.
"In today's environment, in which precision Earth sensing is becoming ever more critical, GeoOptics is deploying a flexible observatory made up of dozens of small satellites," said Alex Saltman, Chief Executive Officer of GeoOptics. "The real time services will satisfy a broad range of needs for government and civil users around the world."
According to the Pasadena-based company, the first CICERO-2 launches will see notable achievements for small satellite Earth observation. These include monitoring heavy precipitation using polarimetric radio occultation (RO) and the use of Advanced GNSS Reflectometry (GNSS-R) and Triple RO for weather forecasting.
GNSS-R
GNSS-R enables measuring phenomena near the Earth's surface – including ocean winds, flooding, land cover (snow, ice, vegetation), soil moisture, and topography – by means of reflected Global Navigation Satellite System (GNSS) signals.
Apparently, NASA's recent CYGNSS mission demonstrated the usefulness of the GNSS-R technique, and GeoOptics is working with the NASA Jet Propulsion Laboratory (JPL) to deploy an advanced operational version, in a small, low-cost form.
This collaboration is funded jointly by GeoOptics, the U.S. Air Force, and NASA.
GNSS-RO
The system will be profiling atmospheric temperature, pressure, density, and other properties by means of GNSS-RO. First proposed by company founder Tom Yunck while he was at JPL, it offers "unrivalled measurement precision and is an essential contributor to global weather forecasting".
GeoOptics says the CICERO-2 satellites will yield three times the data volume of their predecessors.
NOOA
In February 2021, the National Oceanic and Atmospheric Administration (NOAA) selected GeoOptics to provide the first commercial satellite data to be included in their operational forecasts.
"CICERO-2 is designed to help provide high priority NOAA climate and weather monitoring observations, as ranked by the NOAA Space Platform Requirements Working Group (SPRWG)," said Conrad C. Lautenbacher (Vice Admiral, USN ret.), Executive Chairman of GeoOptics and former NOAA Administrator. "It can also play a key role in supporting crucial Defense Department satellite weather data requirements."
Image: GeoOptics – COSMIC-2 satellite
See also: Module combines GNSS and dead-reckoning at up to 105°C for automotive


[ad_2]

Source link