The best cheap gaming laptops can provide good performance while staying on budget, but finding them can be a daunting task. However, daunting doesn't mean impossible.
And with AMD making a resurgence in the gaming laptop space and Intel releasing its 10th Gen Comet Lake H-Series processor, there are a bunch of viable choices to consider. And despite their prices, these cheap laptops can do just about everything their more powerful brethren can, including supporting VR headsets and playing AAA titles at solid frame rates.  
AMD has recently launched its Ryzen 5000-series GPU while Nvidia has released its 3000-series graphics cards. Although laptops with these new components exceed our sub-$1,000 limit, that means the previous models should be seeing significant price drops over the next few months. That means, you can get a gaming laptop with last-gen's specs, which are still plenty powerful, for a reasonable price. 
We've compiled a list of the best cheap gaming laptops because we know gaming is an expensive hobby. With all the games and peripherals, it can get pricey really fast. And while everything else can cost a pretty penny, who says that the right rig has to cost an arm, a leg and the soul of your firstborn? Fortunately for the fiscally-conscious gamer, there are cheap gaming laptops that can run graphically-taxing games at solid frame rates without putting a serious dent in your wallet.
Over the course of a year, we review over 100 laptops covering every price point and use case. When it comes to cheap gaming laptops, we evaluate a number of criteria including gaming and overall performance, display, battery life and of course, value. 
Whether you're looking for a gift for the gamer in your life or want an affordable way to frag on the go, here are the best cheap gaming laptops under $1,000.
The best cheap gaming laptops right now
The Dell G3 15 is currently our top overall pick for best cheap gaming laptop 2021. Looking for solid endurance? The G3 15's got you covered lasting over 6 hours on our battery test. The latest refresh of the system, this new laptop offers powerful performance on the gaming front. And best of all, it comes with Alienware Command Center, so you can customize several features of the laptop. 
Speaking of Dell, check our our review of the recently refreshed Dell G5 15 SE. Although the all AMD gaming laptop is currently $1,199, we're expecting a price drop in the near future. We're excited about this system as it delivered stellar overall performance and battery life as well as solid gaming performance. 
The HP Gaming Pavilion 15-dk0046nr is a great combination of style, power and endurance. Plus, it comes in well below $1,000. We were particular impressed with its agile SSD and it stays cool why gaming and lasts almost 6 hours on a charge. 
The MSI Alpha 15 and Lenovo IdeaPad Gaming 3i (15-inch) are our honorable mentions. The first features both an AMD processor and graphics card, it marks the chipmaker's return to gaming laptops. While the other is equipped with an Intel Core i7 processor and the Nvidia GeForce GTX 1650 GPU. Both are great entries, but doesn't hold up to the systems on this list.
See our picks for best cheap gaming laptops of 2021 below.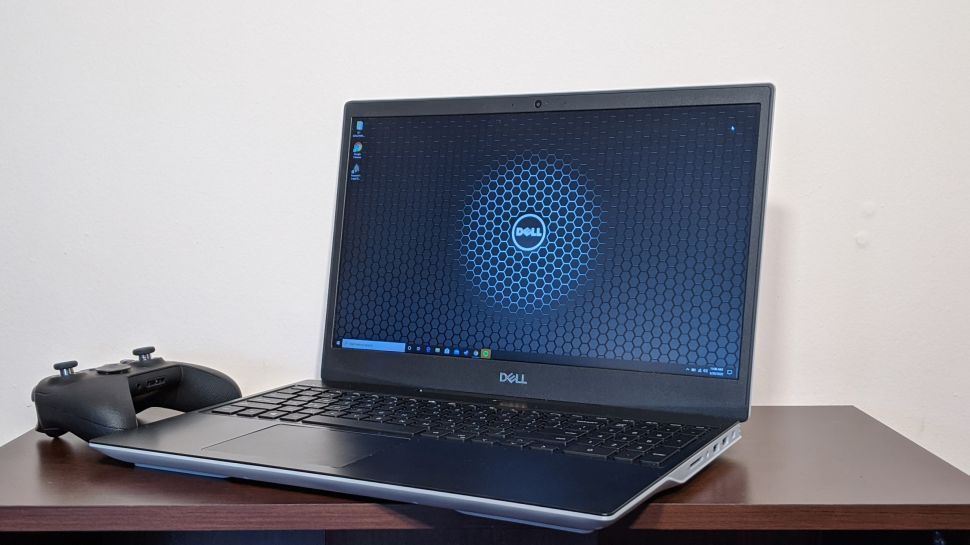 The Dell G5 15 SE (2020) is a great mainstream gaming laptop thanks to its wild CPU performance, awesome battery life and bright 15.6-inch display. With its AMD processor, the system continuously blew out the competition. The notebook also impressed with its battery life, lasting over 7 hours. Throw in an AMD graphics card that can hold its own on even the most demanding AAA titles and you've got a certified winner. 
Plus, the laptop has a display that's equal parts bright and vivid along with a seriously comfortable keyboard. And we're fans of the iridescent silver paint slathered over the hood and the healthy port offering, which lets you attach all of your necessary peripherals. The Dell G5 15 SE (2020) is one of the best gaming laptops you can get for the price. 
See our full Dell G5 15 SE (2020) review.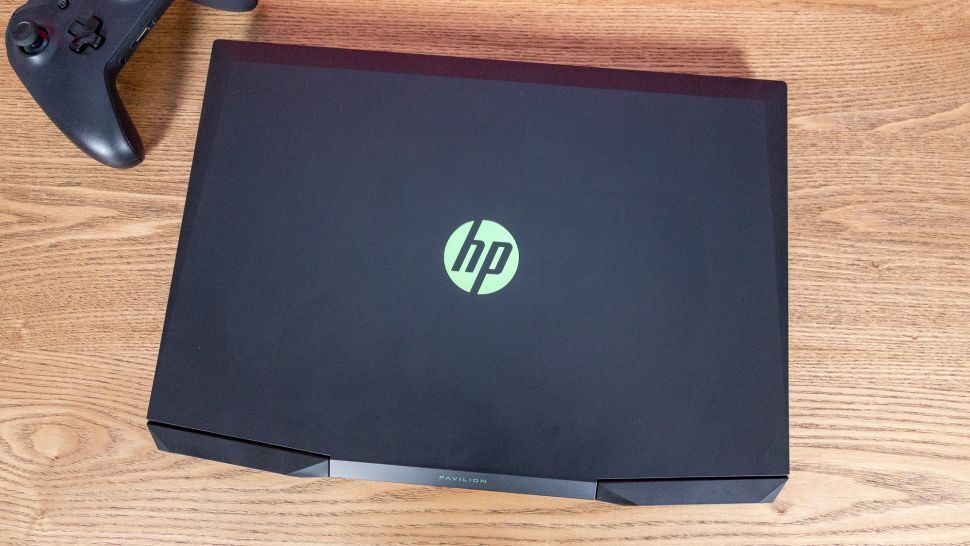 The HP Gaming Pavilion 15-dk0046nr is an entry-level gaming laptop with a powerful Intel Core i7 processor and an Nvidia GeForce GPU, with an agile SSD and great battery life, all wrapped up in a striking, fairly portable design. Its combination of specs, power and endurance earned the laptop a place on our top cheap gaming laptops under $1,000 page. 
The Pavilion 15 is not to be slept upon simply because it's a budget system. It packs some powerful specs which means the notebook can play games at good frame rates. And at nearly 6 hours of battery life, it's got endurance to spare. It also manages to stays pretty cool, even while gaming.  Still, if you're looking for a surprisingly powerful entry-level system at a great price, the HP Pavilion 15 should be at the top of your list.
See our full HP Gaming Pavillion 15-dk0046nr review.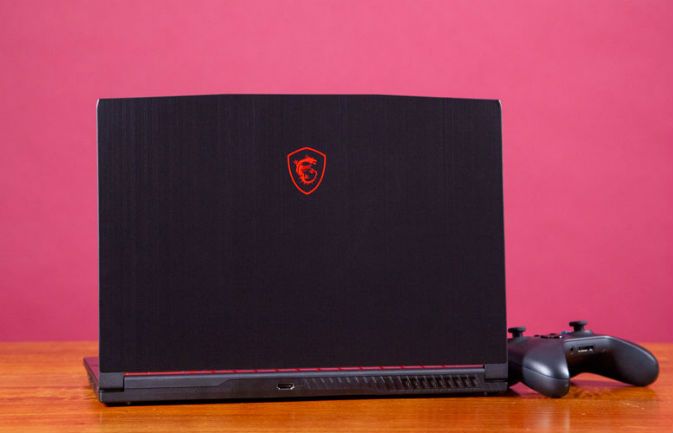 The MSI GF63 is designed for people who want to game, but don't want to spend a fortune to do so. You get solid performance from its Intel Core i7 processor and Nvidia graphics. It offers excellent performance at a reasonable price allowing you to play most modern games at low settings. It's a great choice for an entry-level player.
But don't sleep, the MSI can play most modern games thanks to the Nvidia GeForce 1050 Ti GPU housed within. However, it's strongest suit is its Core i7 CPU which put it a step above the competition on most of the competition. The GF63 is a solid laptop that offers excellent performance at a reasonable price. However, this is a laptop for more casual gamers. Consumers looking for more robust performance should look for a cheap gaming laptop with slightly more powerful specs. 
See our full MSI GF63 8RB review.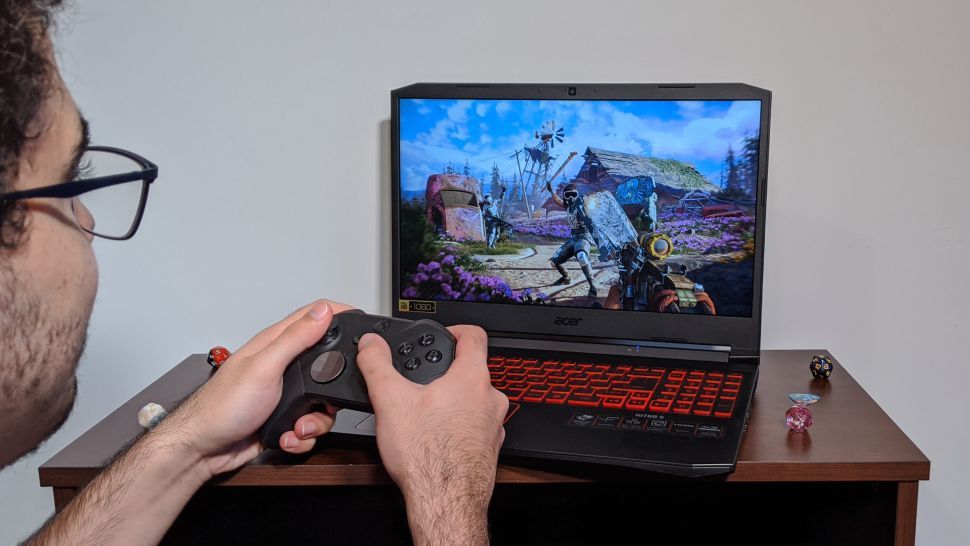 If you're looking for a gaming laptop for a ridiculously cheap price, look no further than the Acer Nitro 5 (AMD, 2020). For just under $700 the Nitro 5 offers class-leading battery life, a powerful AMD Ryzen 5-4600H processor and a comfortable keyboard. But this laptop's real claim to fame, like most modern AMD-laden laptops is the battery life. The Nitro 5 clocks in at 11 hours and 9 minutes, a time previously unheard of in a gaming laptop. 
Thanks to the AMD processor, the Nitro 5 offers serious performance, especially for a laptop in its price range. The Nvidia GTX 1650 GPU means that you'll have to play your AAA titles at lower settings to get decent frame rates. You'll make a few compromises, like a dim display, but for a sub-$700 gaming system, there are more hits than misses. 
See our full Acer Nitro 5 (AMD, 2020) review.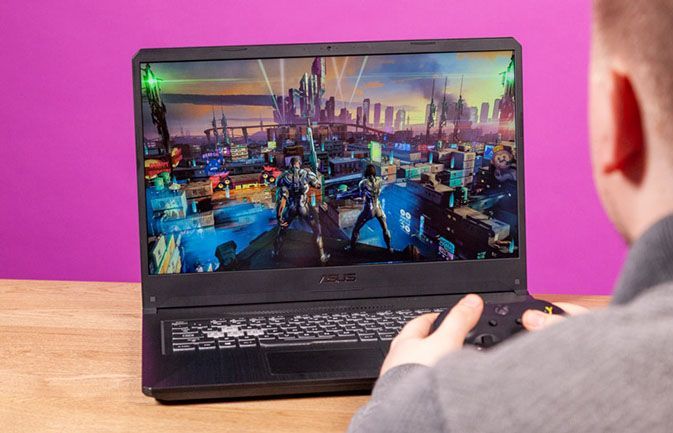 The TUF Gaming FX705 is a good choice for anyone who wants a large, midrange, yet cheap gaming laptop. The FX705's 17.3-inch, 144-Hz display is vivid and detailed, and its Core i7 CPU and GTX 1060 GPU provide excellent all-around performance. The laptop also has a comfortable keyboard with customizable lighting, plenty of ports and over 4 hours of battery life, which is impressive for a gaming laptop at any price point.
We were thoroughly impressed with the laptop's 17.3-inch, 1920 x 1080 display with its 144Hz refresh rate. Not only did the laptop deliver incredibly smooth frames, it's also bright and vivid. It's great for watching movies and playing games. Overall, the Asus TUF Gaming FX705 is a solid midlevel gaming laptop that offers excellent performance at a reasonable price.
See our full Asus TUF Gaming FX705 review. 
Why trust Laptop Mag
Laptop Mag has been testing and reviewing laptops for over two decades. We test over 150 different models per year, subjecting each system to a series of rigorous benchmarks that provides a complete picture of performance, battery life and usability.
Our expert reviewers also use each product to see how it looks and feels in everyday situations. Because we see so many different notebooks, we can compare each to its direct competitors and give you an idea of how it stacks up to the average laptop in its price band.
How we test gaming laptops
When we bring a laptop into our laboratory, our goal is to see how it would work if you brought it into your home or office. While we use a number of industry standard benchmarks such as Geekbench and 3DMark, we focus heavily on real-world tests that we have developed in-house. But in the case of gaming laptops, we also make sure to run a number of synthetic gaming benchmarks, using our chosen titles integrated tests. We also game for several hours to established real-world results. 
To test endurance, the Laptop Mag Battery test surfs the web at 150 nits of brightness until the system runs out of juice. To judge pure processing power, we use a giant spreadsheet macro that matches 65,000 names with their addresses, a video transcoder that converts a 4K video to 1080p and the Geekbench 4 synthetic test. We measure graphics prowess with both 3DMark Ice Storm / Fire Strike and a series of actual game titles.
We use a colorimeter to measure screen brightness and color gamut while other instruments help us determine a laptop's key travel and ambient heat. See this page on How We Test Laptops for more details on our benchmarking procedures.
How to find the right cheap gaming laptop