[ad_1]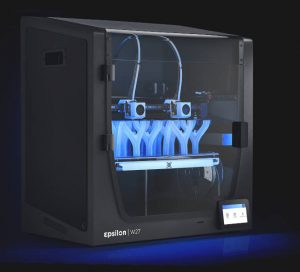 "3D printing is becoming extremely important in the research and development and industry, and BCN3D are right at the forefront of developing olutions to overcome challenges associated with 3D printing," said Farnell head of tool and productions supplies James McGregor.
Included are the Epsilon W50 and W27 mid-sized printers where the number indicates the build capacity in litres – the W27 (pictured) can make objects up to 420 x 300 x 220mm.
These are enclosed and have a passively-heated chamber to reduce warping in warp-prone materials like ABS.
Control is via Wi-Fi, Ethernet or the 5in colour capacitive touchscreen and SD Card.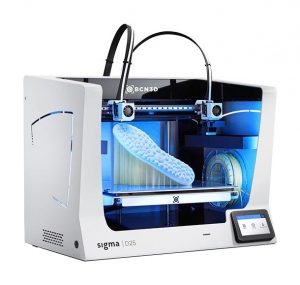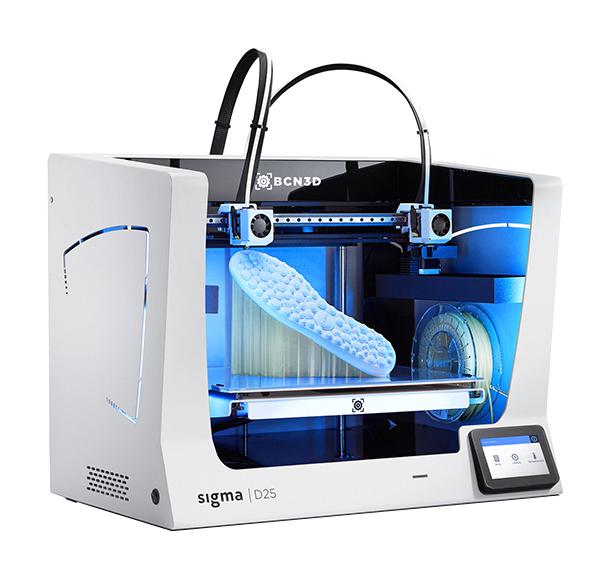 Sigma D25 (left) is a smaller printer that retains IDEX (independent dual extruders) – particularly useful for using dissolvable support material that can increase the positional accuracy of overhanging surfaces.
"BCN3D's dual extrusion architecture with an independent two-head design enables production-grade printing and the delivery of strong functional parts suitable for use in professional, education and industrial sectors," according to Farnell. "The range prints with quality and precision using standard materials including PLA, PET-G, TPU 98A and PVA. All printers feature single mode, duplication mode, mirror mode, multi-material mode and soluble supports mode."
The standard warranty is two-years.
Farnell product pages:


[ad_2]

Source link