[ad_1]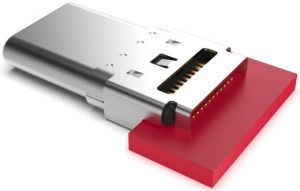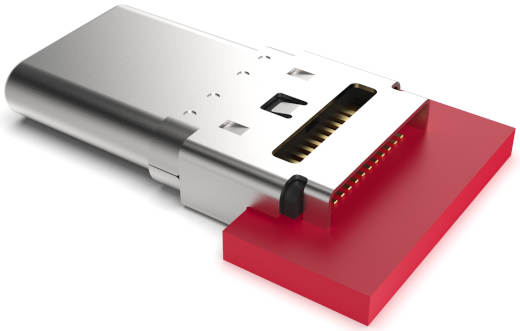 Called USB4155, it is mid-mounted so that the PCB thickness is within 2.9mm profile of the connector – the connector's lower edge is close to flush with the board underside.
Features on the external metal case are included to provide EMI – RFI protection, and to engage with case features to increase product strength and reduce residual external forces that might be transmitted to the PCB solder joint.
The plug has two rows of surface-mount contacts that solder to one side of the PCB, and two 0.9mm through-hole PCB shell stakes for shell grounding and physical retention.
"The unique nature of the right-angle plug requires careful consideration when designing for production," according to the company. "Ideas and solutions for jig designs are provided in the drawing. GCT offers 3D models and PCB footprints free to download, making digital evaluation and simulation a few clicks away."
There are 24, some of which are rated to 5A. The connector is rated for 10,000 mating cycles.
The USB4155 product page is here. It is available through distributors including Digi-Key and Mouser. GCT also has a vertical style Type-C plug, the USB4151.


[ad_2]

Source link