[ad_1]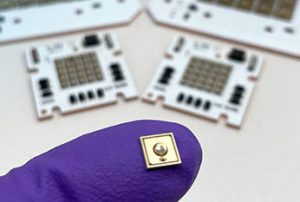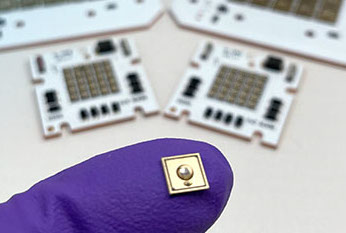 "UV-C LEDs are gaining attention because they provide robust, toxic-free disinfection," said Anglia marketing director John Bowman. "The addition of Bolb's products to Anglia's line up is an important step as we look to offer customers solutions for sterilisation that will play an important role in the post-Covid world."
Some of the devices output >100mW when driven at 250mA "for a single chip and they have an industry-leading lifetime with an L70 of more than 3,000h," according to Anglia. They can achieve wall plug efficiency of currently greater than 7.5%."
Packaging is surface-mount – in standard 3535 and 6060 forms. Anglia is currently showing stock of the S6060-DR250-W275-P100, a 6060-packages 275nm LED intended to run at 250mA (Vf=7V).
"We are delighted to begin this partnership with Anglia, a respected supplier to the UK and Ireland," said Bolb CEO and co-founder Ling Zhou. "We look forward to assisting Anglia customers."
Worth noting from the data sheet if you want to try these devices:  "Do not use a hot plate to mount led-package onto PCB. A reflow oven is recommended." And Also: "All assembly workers, observers and bystanders must wear eye and skin protection when the UVC LEDs are energised. Bare-eye observation, including through microscopes, and bare-hand handling of a UVC LED in operation is prohibited."
Bolb is based in Livermore, California.


[ad_2]

Source link