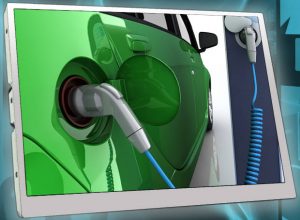 Part of Tianma's professional ('P') series, P0800WVF1MA00 features WVGA (800 x 480 pixels) resolution, 15:9 aspect ratio and -30°C to +80°C operating range.
"The Tianma P-series display line-up is designed for use in a wide range of human-machine interface applications where guaranteed, long-term operation is required. The display also supports a wide colour gamut that delivers bright, crisp display images that can be easily seen from all viewing directions," according to RDS displays manager Justin Coleman.
The 8in display has a white LED backlight, 1,000:1 contrast ratio, brightness of 1,000cd/m2 and is specified for 100,000 hour of operation to half-brightness. Viewing angle is 88° left, right, up and down.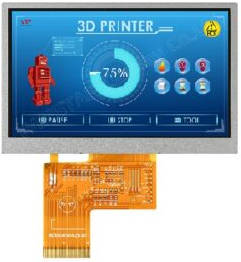 Interfacing is 20-pin LVDS supporting 8bit RGB (palette up to 16.7M colours). Outline dimensions are 192 x 122 x 10.5mm and the active display covers  174 x 104.4mm.
Applications are foreseen in industrial process control, medical equipment, in-vehicle systems, factory automation, point-of-sale and digital signage.
Established in 1982, RDS is based in Westerham Kent. It distributes displays, touch screens and embedded computing products into sectors including industrial control and instrumentation, medical devices, facilities management, marine, aerospace, point-of-information, and process control. It is accredited to quality standards including ISO14001, ISO9001-2015 and ISO13485 for the design and manufacture of medical devices.