[ad_1]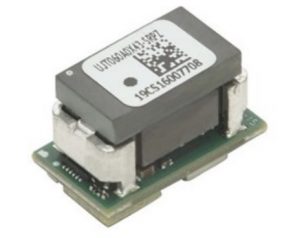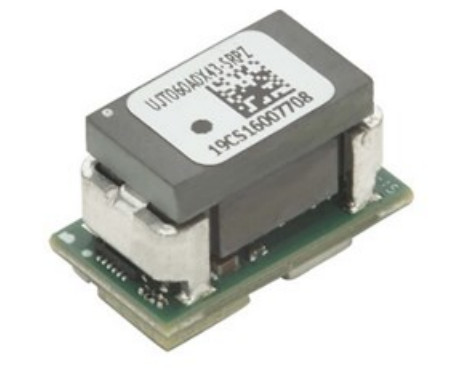 Branded MicroDLynx IITM, but numbered UJT060A0X43-SRPZ, the converters is 20.3 x 11.4 x 13mm.
DC input voltage range is nominally 12V and can range across 7.5 to 14.4V.
The non-isolated output is digitally controlled and set over PMBus between 500mV to 2.0V. It can also be set digitally as one of the following values: 600, 700, 800, 900mV, 1.0, 1.2, 1.5 or 1.8V by a pair of external resistors, whose combined values also set the PMBus address – there is a guide table in the data sheet.
"Digital controls and monitoring via PMBus 1.3 create 'black box' fault detection for diagnostics," according to the company. "PMBus commands can be set to record and store a wide range of parameters."
Alongside the two setting resistors, other necessary external components include: input and output capacitors, signal pull-up resistors and "an input line fuse must always be used", according to the data sheet.
Peak efficiency is 88%, for example, down-converting 12V to 1V, and up to four units can be paralleled to deliver up to 240A.
Operation is over -40 to +85°C, with derating starting at 52°C for no airflow, or 83°C with 3m/s (600LFM).
Qualification is to IPC959.
Applications are foreseen in routers and switches, alongside AI processors, ASICs, FPGAs and Arm-based processors.
"When you look at the sheer computing power required in today's data-intensive applications – from cloud computing, artificial intelligence and 5G, to the industrial internet of things and high-speed networking, every square millimetre of board space that can be utilised for processing power is precious," said ABB product manger Vesa Jokitulppo.


[ad_2]

Source link